We may earn money or products from the companies mentioned in this post. Please support us.
Verpex Hosting Review 5/5 Stars
Verpex Hosting, formerly known as Shark Hosting is one of the most solid and reliable hosting companies existing today. I hosted on Shark Hosting for many years. And though they sold the hosting company, it moved to good hands. There has been a slight price increase, but the level of service remains the same, Top notch!
BEST FOR:
Businesses & Startups, Stability, Site Migrations, Uptime, Backups & Larger Websites.
USE THE CODE SUMMER50 AND RECEIVE 50% OFF! Visit The Verpex Website HERE
I moved to a cheaper host and they didn't have malware protection. I ended up losing my websites, due to an infected script. It was so bad and cost me 6 months work.
I spoke to Verpex before I moved and they said they couldn't offer me a discount for staying with them, but that I would find value in that package over time. The price and package would stay the same. And in hindsight, I wish I had stayed with them.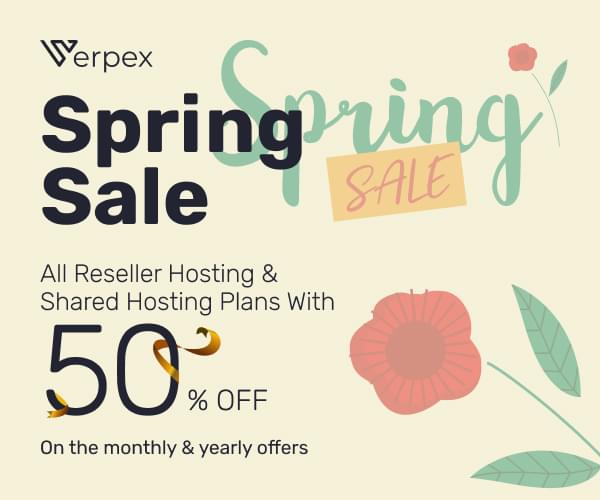 I tried a host I can't remember the name, I think the trauma of losing all my sites has blocked the name of that poor hosting company from my mind. All they said was their hosting was secure. But that they were not a hosting company but sold hosting packages. They had absolutely no cover whatsoever regarding the damages caused to me. And then I also tried YouStable.com which was the worst, except for the other one. So trying to save a few pennies does not mean you will get a good service. YouStable.com was slow and they also didn't accept the sites I was promoting. They also refused to give me a refund on 3 year hosting.
So I then found another host. But I exceed their resources. I tried to learn about reseller hosting. But it was too hard, as I was trying to save all my websites at the same time. I later learned a bit more about exceeding resources. So I can get back to that at a later date. At the moment my priority is recovering my websites. And that's where Verpex comes in!
I then tried this scam site called GetHostZone and they take your money, then they force you to upgrade or something. They reduced my theme size to 2mb. And they do many tricks to make your hosting not work, so you have to upgrade. I changed everything in the PHP settings and other methods. There were errors and the website was down. Replies took 2 days+ getting it solved took 3 days+. This is why you don't need to shop around when you're with Verpex. I have had the worst time leaving them and can't wait to go back.
In the end, I decided to go back to Verpex. I know they will respond in a certain timeframe, they will do what they can to migrate websites in and they want you to stay. Therefore, they are extremely dedicated and value their customers/clients. The websites also run fast and they rank easily in search engines.
So with this level of reliability, great speed, and great customer service, Verpex is our NO1 best business hosting company.

DomainNamesPrice.com
I learned the hard way. And I can not recommend this hosting or praise them enough. I was with Shark Hosting since around 2014/2015. And they have always taken care of my website hosting.
I tried a few more recently and one or two were ok. But nowhere near as good as this hosting company. If you want multiple websites hosting and to have control over your hosting. If you're looking to build an online store or something, I may recommend someone else. But when you need a versatile and solid hosting package that grows with you, this is the most reliable & affordable. Going for the cheapest host will give you a slow site, downtime and endless frustration. So remember the name VERPEX HOSTING!