We may earn money or products from the companies mentioned in this post. Please support us.
Verpex Hosting Review 5/5 Stars
Why Verpex Hosting Is The Best Hosting Company
This hosting company exceeds all others. With ultra-fast hosting, excellent customer service, and security/reliability. Never worry about losing your website or blog content, when you're with Verpex. Verpex serves USA, UK, and so on. And they are one of the most helpful hosting companies.
I'm proud to say Verpex Hosting, formerly known as Shark Hosting is one of the most solid and reliable hosting companies existing today. I hosted on Shark Hosting for many years. And though they sold the hosting company, it moved to good hands. There has been a slight price increase, but the level of service remains the same, Top notch!
VERPEX HOSTING IS BEST FOR:
Businesses & Startups, Stability, Site Migrations, Uptime, Backups & Larger Websites.
USE THE CODE SUMMER50 AND RECEIVE 50% OFF! Visit The Verpex Website HERE
I moved to a cheaper host and they didn't have malware protection. I ended up losing my websites, due to an infected script. It was so bad and cost me 6 months of work.
I spoke to Verpex before I moved and they said they couldn't offer me a discount for staying with them, but that I would find value in that package over time. The price and package would stay the same. And in hindsight, I wish I had stayed with them.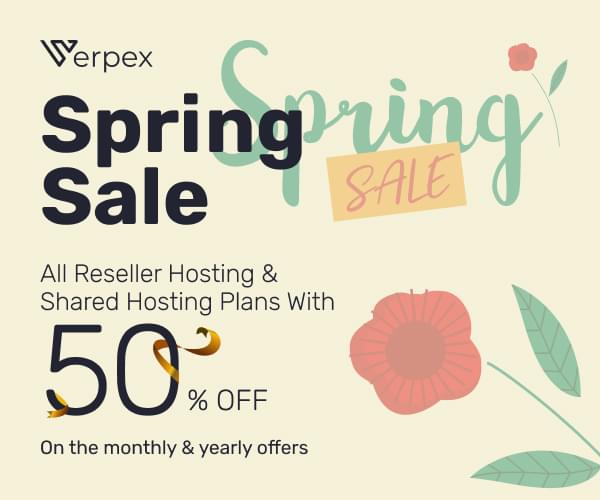 So with this level of reliability, great speed, and great customer service, Verpex is our NO1 best business hosting company.

DomainNamesPrice.com
I have tried & tested many hosting firms and packages over the years, I can not recommend this hosting or praise them enough. I was with Shark Hosting since around 2014/2015 (Now VERPEX). And they have always taken care of my website hosting. They promise to look after my content. And that is the best thing. Peace of mind.
Moving back to Verpex in 2023. I currently use Host Slim and they are also excellent. I am proud to say they are a green host, dedicated to reducing its carbon footprint. I bought reseller hosting, as I was just trying it out. They offer the cheapest reseller hosting online. I am likely to keep both accounts. Verpex kept my accounts as they know I will be back. They look after your data like noone else. And a big shout out to HOSTSLIM.EU (affordable green hosting). Each hosting company offers different features. Verpex made the speed test in 2nd place. Reliability NO1.